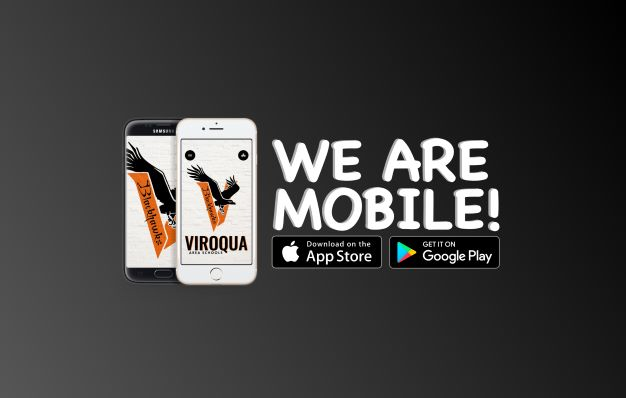 We are Mobile!
Kehl Arnson
Wednesday, August 29, 2018
Dear Viroqua Families,
I hope that you have had a chance to look at our New and Improved VAS Website. As you can tell, a lot of work went onto modernizing the look and ease of access. A special thank you to our technology department and office staff who are designing and implementing the new system. The most exciting feature is that our site is linked to our own VAS App for your phone or mobile device. All you have to do is go to the App store on your phone and search "Viroqua Area Schools" and the Apptegy App should be your top choice. It's free! Just click and download. There is also a link to the App stores at the bottom of our VAS website.
This is the description on the play store: "The official app for the Viroqua Area Schools allows users direct access to the most recent news, announcements, and event calendars. Customize the app to display information relevant to a specific campus and to receive important notifications from the district. Users may access the directory of district staff, view dining menus, and much more." This will also be the main source for school closing and other important information.
We are starting to post information through the APP for the new school year, so that each of you can have easy mobile access and get the latest school news and announcement coming right to your phone.
Thank you,
Dr. Kehl Arnson, District Administrator
Viroqua Area Schools, 608-637-1181 Intelligence plus character – that is the goal of true education.